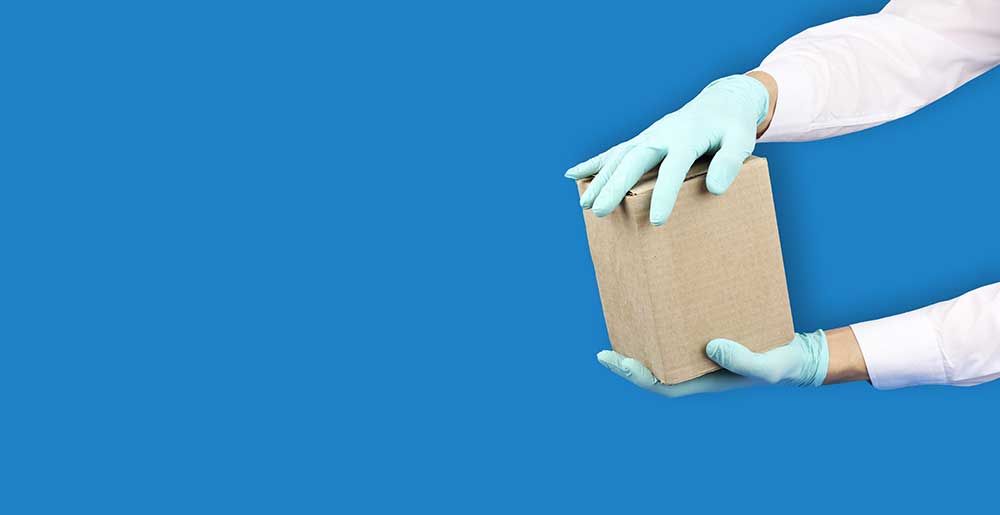 To assist our community through the COVID-19 pandemic, we offer FREE delivery service to customers within our service area.
As Burlington's leading pharmacy, we want to ensure the easiest and most cost-effective service for our customers.
Need delivery of a prescription, home health products, or other over-the-counter products? Brant Arts is here to serve you, 7 days a week.
Our delivery service is free for all customers in Burlington and Oakville (Oakville delivery is only on Tuesdays and Fridays). While we will do our best to ensure timely delivery, delivery times may vary due to the volume of requests.
To place your order for delivery, please call us at 905-637-3833.
Our pharmacy hours are:
Monday-Friday: 9:00am-6:00pm
Saturday: 9:00am-3:00pm
Sunday: 11:00am-4:00pm
IMPORTANT NOTICE:
All of our drivers have been fully trained and adhere to strict sanitary requirements to ensure their safety and the safety of our customers.
To minimize in-person contact to keep our community safe, we are encouraging all customers to use our convenient delivery service. Whenever possible, avoid coming physically to the pharmacy. If you absolutely need to go, please call to verify store hours before you leave. Once in the store, make sure to keep at least 2 meters of distance between staff members and other customers, as well as following safety guidelines established by the pharmacy. Prioritize contactless methods of payment instead of cash.
Popular items for delivery at this time include:
Of course, our main concern is that we all stay healthy and prevent the spread of COVID-19. We encourage you to do your part by:
If you are worried that you have COVID-19 or have been exposed to the virus, we recommend that you follow these steps:
Contact the Public Health Agency of Canada's COVID-19 Information Service at 1-833-784-4397 or phac.info.aspc@canada.ca. Practice self-isolation to protect the health and safety of those around you.
It's important that if you suspect you have been exposed to COVID-19, to not visit your pharmacy. Call your pharmacist to review your situation over the phone and discuss the best way to receive your medication.
Here are some answers to common questions received at our pharmacy:
Should I avoid taking Ibuprofen for my COVID-19 symptoms?
While the Government of Canada has been monitoring reports claiming Ibuprofen could worsen symptoms of COVID-19, there is no concrete scientific evidence that supports this. The Government of Canada will continue to monitor the situation closely. Call and speak to your Pharmacist about whether or not Ibuprofen is appropriate for you.
I have a new prescription, but I can't go to the pharmacy. What should I do?
New prescriptions can be processed over the phone or fax and delivered to your home.
Will PPE (Personal Protective Equipment) be available at my pharmacy?
These products, including face masks, protective gloves and hand sanitizers are in high demand and may not be currently available at your pharmacy. Make sure you call your pharmacy before you leave, to avoid unnecessary trips.
To learn more, please contact us at 905-637-3833.