Summer is here and as more businesses and destinations open back up following the COVID-19 precautions, you or your loved one may be eager to get out & about and regain independence! If it is harder to get around because of decreased mobility, especially after a few months of lockdown, a mobility scooter might be just the solution.
Mobility scooters can open a world of possibilities for those who are easily fatigued after walking short distances. These assistive devices are great for going shopping, running errands and getting outside in the community. (Be sure to wear your mask to protect yourself and others!)
There are different types of mobility scooters for every person and lifestyle, and consequently many choices. If you are actively looking for an electric mobility scooter, you have probably now learned that they come in different sizes, from compact to full-sized, some offer higher speeds, and others indicate top performance. When it comes time to making a purchase decision for an electric mobility scooter you want to make sure you or your loved one receives the most suitable and safe device, but you may be wondering where to begin.
Where to Begin?
Getting in touch with an expert is a good place to start.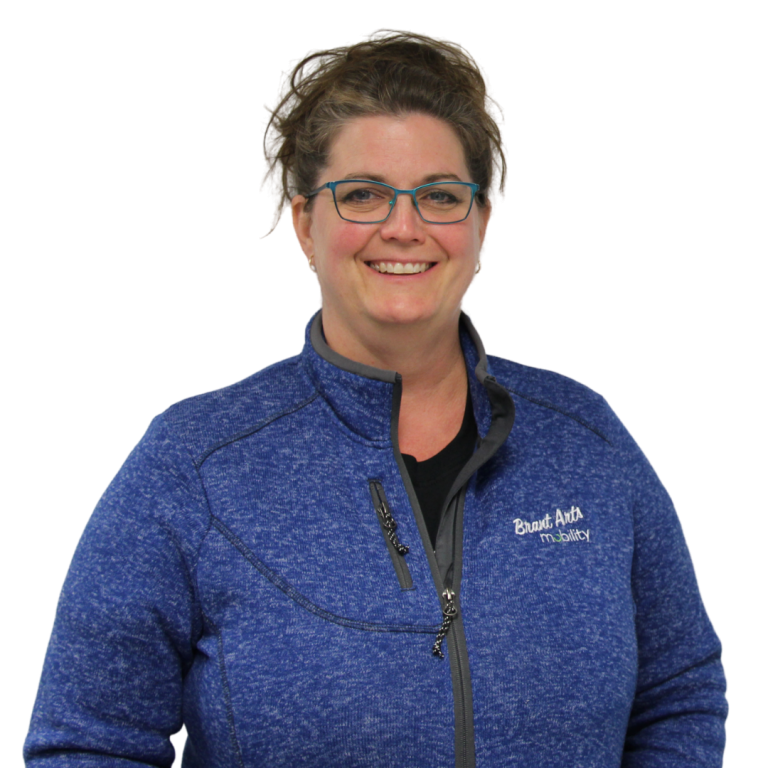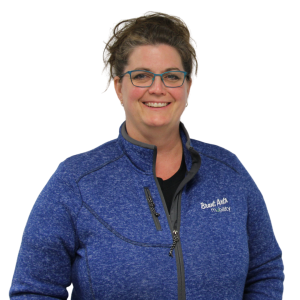 Brant Arts Mobility Specialist, Yvonne Powell, knows the right questions to ask to help narrow down your choices and help you select a mobility scooter that's right for you or your loved one. She recommends starting your search by first considering the following: 
1. Location – Will it be used mostly indoors or outside? Or both? If handled inside, check the width of your door frames and make sure walkways are clear to allow for maneuverability. If it is for outside use, consider what type of terrain it will be driven on and what kind of distances the user will be travelling on an average outing.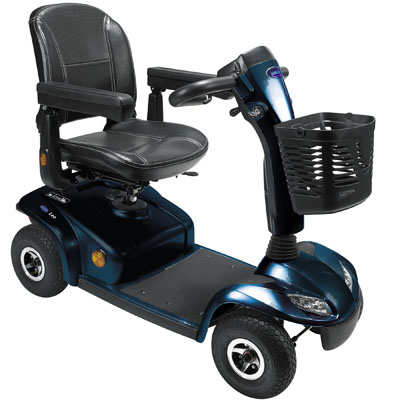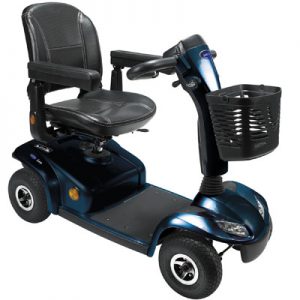 2. Wheels – You can get a 3 wheel scooter or a 4 wheel scooter. 3 wheels are intended for indoor use and are good at navigating sharp turns. 4 wheels offer stability and work well outdoors. Smaller wheels are good for short distances and even surfaces. Larger wheels offer bigger suspension and can handle more types of terrain. Pneumatic tires are air-filled and provide a flexible strong grip on uneven surfaces. Solid tires are made of solid rubber and are more puncture resistant. 
3. User Height & Weight – It is important the mobility scooter is suitable for the users height and weight in order to achieve a comfortable and proper fit. Scooters offer different weight capacities to ensure user safety and durability. 
4. Transporting – Will you need to transport your scooter? Or travel with it? A travel scooter like the Pride Go-Go LX with Suspension 4-Wheel delivers high performance and easily folds & disassembles to fit into a vehicle, for those with a busy, on-the-go lifestyle.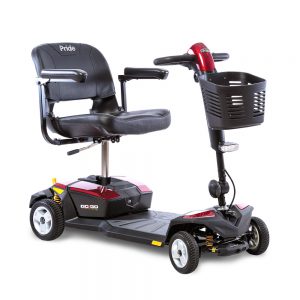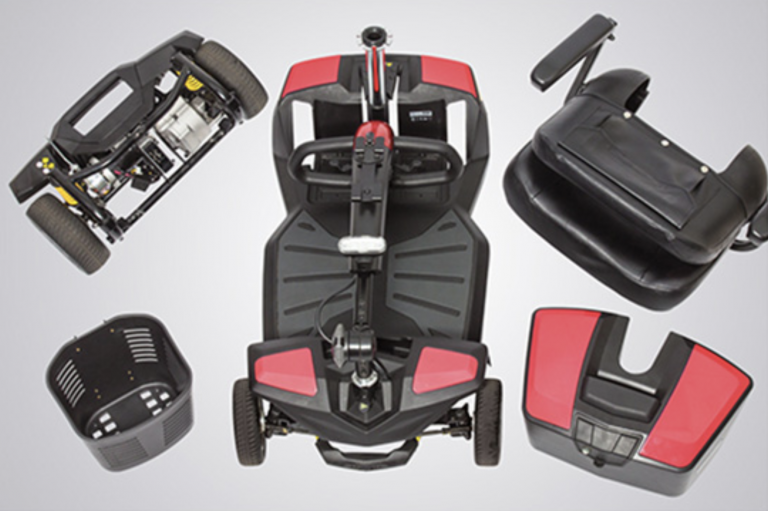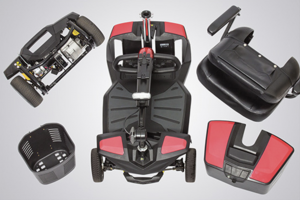 5. Cost – There is a scooter for nearly every budget and application. It is also important to consider that your medical equipment supplier can be a resource to help navigate any funding options available to you. You may have access to private insurance and if you purchase a scooter from an ADP Authorized Vendor like Brant Arts Mobility, a staff member can help determine if you may be able to apply for government funding. 
6. Style – Sometimes our loved ones are unwilling or reluctant to accept mobility aids because they are struggling to accept the necessary lifestyle changes. A scooter that feels personalized can make a difference and that is why there are many options that look sleek or fit can their sense of style!
Try before you buy!
Once you've factored in the above, it may be easier to narrow down your choices. You can always contact Yvonne with any questions and for assistance. Be sure to also try before you buy! Often, we can bring demo mobility scooters to you so you can take it for a spin and trial it at your home or neighbourhood. (Currently we can do this, but from a safe physical distance and with proper PPE!)
Maintenance & Care
If you need a tune up, repair or maintenance on your mobility scooter, we can help. At Brant Arts we service everything we sell. (Even if you didn't get it from us). Remember to keep the batteries charged when the scooter is not in use!
—
Electric mobility scooters are designed to help you or your loved one stay connected with the people and places they find important to them. At Brant Arts Mobility, we want to connect you to the device that is customized to work best for your situation. We have the knowledge and experience to help answer all of your questions. 
Free (Contactless) Delivery, serving Burlington, Hamilton, Haldimand, Ancaster, Dundas and all surrounding areas.
Call: 1-888-678-3144
Email: mobility@brantarts.ca