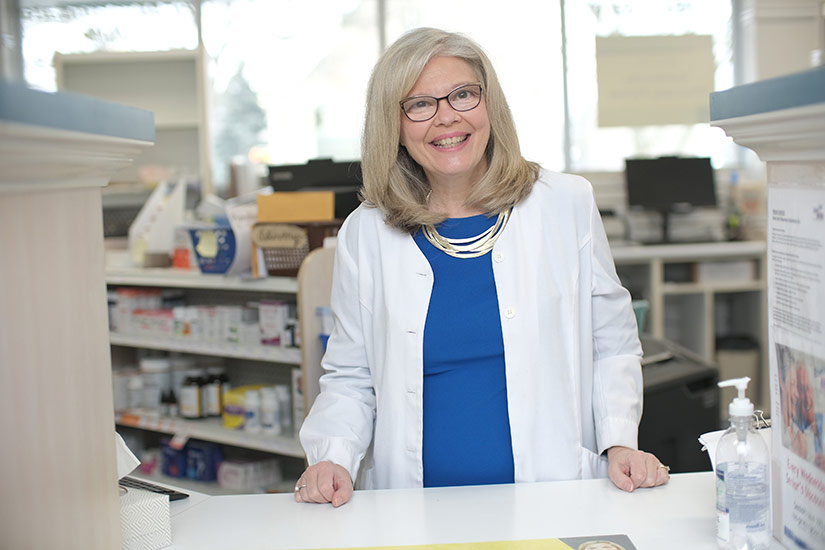 Pharmacist, Women's Health Expert, Certified Menopause Practitioner
905-637-3833
carolynw@brantarts.ca
Pharmacist Carolyn Whiskin has been proudly a part of the Brant Arts family for over 30 years (since 1989)! During this time, she has developed an expertise in compounding, Women's Health, arthritis, smoking cessation and integrative medicine. She is a Certified Menopause Practitioner with the North American Menopause Society and has met with hundreds of patients to discuss treatment options for menopausal symptoms. Learn about our Women's Health Program here!
Carolyn values the connections she has made with her patients over these years. You can hear her contagious laugh
 from the moment you walk in the pharmacy because she truly loves what she does! It is no surprise that she has earned several awards including the National Commitment to Care award
.
She enjoys public speaking and in fact has been a lecturer
 at the University of Toronto, Waterloo and McMaster and has also appeared on radio and television
. She gives lectures to health professionals and the public on various therapeutic areas.
Credentials: Certified in Injections, Smoking Cessation Counseling, Certified Menopause Practitioner, Medication Counseling.